The Bible 101
Rich Louis teaches us what the Bible is, why we see it as authoritative and divinely inspired, and key questions we can ask to enhance our understanding of scripture.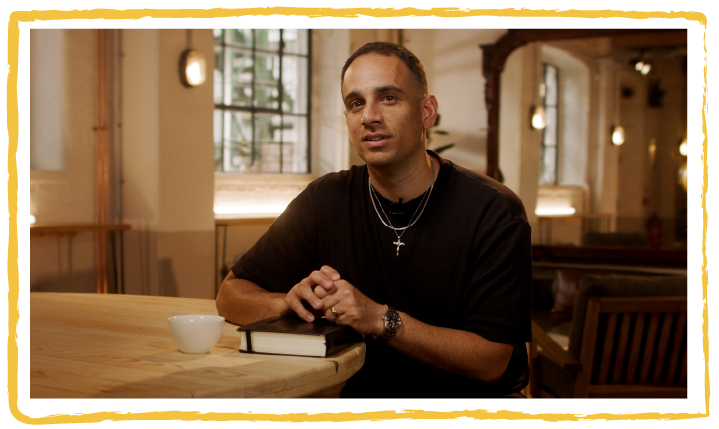 Let's Discuss... The Bible
Let's Go Deeper
| | |
| --- | --- |
| Scripture and the Authority of God by Tom Wright | |
| ESV Study Bible | |
| How to Read the Bible for All Its Worth by Gordon Fee & Douglas Steward | |
| My Utmost for His Highest by Oswald Chambers | |
| The Message Solo: An Uncommon Devotional by Eugene Peterson | |
| Live in Grace, Walk in Love: A 365-Day Journey by Bob Goff | |
| My Rock; My Refuge: A Year of Daily Devotions in the Psalms by Timothy Keller | |
| Journey Into the Word by J. Scott Duvall and J. Daniel Hays | |
| Let Me More of Their Beauty See: Reading Familiar Verses in Context by Diane Chen | |
| Everyday with Jesus by Selwyn Hughes | |
| Historical Theology by Alister E. McGrath | |
| Misreading Scripture with Western Eyes: Removing Cultural Blinders to Better Understand the Bible by E. Randolph Richards & Brandon J. O'Brien | |
| The NIV Harmony of the Gospels: With Explanations and Essays by Robert L. Thomas and Stanley N. Gundry | |
| Reading Scripture with the Church Fathers by Christopher Hall | |
| What do we do with the Bible by Richard Rohr | |
| The New Testament for Everyone series by Tom Wright | |
| What the Bible is all About, NIV: Bible Handbook by Henrietta Mears | |
| Read the Bible for a Change: Understanding and Responding to God's Word by Ray Lubeck | |
| I Dare You Not to Bore Me with The Bible by Michael S. Heiser | |
| Engaging the Bible: Critical Readings from Contemporary Women by Hee An Choi | |
| By Bread Alone: The Bible Through the Eyes of the Hungry by Ahida Calderon Pilarski | |
| The Book That Made Your World by Vishal Mangalwadi | |
---
Contact Us
For more information, questions you may have, or to get connected into a local Church community, please fill out the form. We'd love to hear from you!